Manufacturing Staffing Agency
By working with a staffing agency, manufacturers can save time and money while still ensuring they have the skilled workers they need to succeed.
As a leading manufacturing staffing agency, we pride ourselves on our ability to connect talented manufacturing workers with manufacturing companies.
Manufacturing Staffing Solutions for Employers
As a leading manufacturing staffing agency, we pride ourselves on our ability to connect talented manufacturing workers with manufacturing companies. We know that the manufacturing sector is vital to the economy, and we are committed to providing staffing solutions that keep businesses running smoothly. Our team understands the unique skills and experience that manufacturing workers bring to the table, and we are dedicated to helping our clients find the perfect match for their needs. Whether you're looking for a short-term or long-term contract worker, we can provide you with the right person for the job.
How Staffing Agencies Like RSS Help Manufacturers 
Many different types of manufacturers use staffing agencies to help them find qualified temporary workers, including automotive manufacturing, food and beverage manufacturing, textile manufacturing, and electronics manufacturing.
Staffing agencies can help place temporary workers daily but also provide manufacturers with temporary workers to help with seasonal spikes in production or unexpected increases in demand. By working with a staffing agency, manufacturers can save time and money while still ensuring they have the skilled workers they need to succeed.
Various Skillsets
A staffing agency can be a valuable resource for manufacturers looking for workers with specific skill sets. When it comes to finding the right employees, time is of the essence. You need someone who is not only qualified for the job but who will also fit in with your company culture. Posting a job online and sifting through hundreds of applications can be time-consuming and frustrating. That's where we come in. As a staffing agency, we have a pool of potential employees who have been pre-screened and vetted for specific job requirements.
 Nationwide Access
Staffing agencies can also provide you with access to skilled workers who may be located in other parts of the country. This can be a particular boon for manufacturers who are looking to expand their operations or who are looking for workers with highly specialized skills. Our staffing solutions are available nationwide, so we can help you find the workers you need, no matter where your business is located.
 Flexibility
Staffing agencies can also provide flexibility in terms of staffing levels, which can be helpful during peak production periods or when unexpected absences occur. We'll work with you to understand your business goals and develop flexible and agile processes to support your changing needs.
Ultimately, by working with a staffing agency, you can gain peace of mind from knowing you have access to the talent they need to keep their operations running efficiently.
Proven track record
Proven track record of success in placing hard-to-find candidates in a wide variety of industries
Strategies for long-term employment
Strategies for long-term employment so you can keep your staff on board for as long as you need them
Immediate assistance
Immediate assistance in the event of an emergency so you can rest assured that your business will remain productive
Cost-cutting strategies
Cost-cutting strategies that can help you save money on your staffing expenses
Seasonal job protection
Seasonal job protection so you don't have to worry about your employees being laid off at the end of the season
A family-owned business
A family-owned business committed to providing you with exceptional service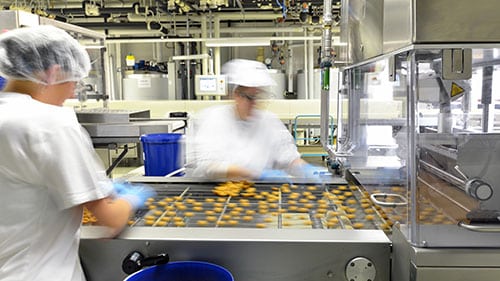 Anthony M Smith, UNFI
"Thanks for everything! 2019 has been a year to remember! It has been my pleasure to have the opportunity to engage in a working relationship with RSS.
UNFI was at the forefront of what was going to become not only a business hurdle but a national pandemic. I was faced with multiple union strikes and staffing shortages around the United States. Upon notification of my first strike (walk-out) RSS was able to provide within 48-72 hours all the support necessary to get the distribution center up and running and on-time to customers. The customers stated that the replacement workers were better than the regular workforce.
I can not tell you how much I appreciated the support you and your team was able to provide when we were faced with a national emergency."
Regional Vice President
, 
U.S. largest food distributor
"I wanted to reach out and thank you for the support provided. This was new territory for our management team. When it came to contingency drivers, your team stepped up in a very significant way during a very troubling time for our distribution center. Not only were you there for us, but you proved to be extremely fast and flexible with filling our needs in under 48 hours notice. Your onsite management of your driver contingency team was the exact partnership we needed to ensure we could focus our time on our customers."
Frequently Asked
Questions
What is a manufacturing recruiter?
Manufacturing recruiters are essential in ensuring that manufacturers have the talent they need to succeed. A manufacturing recruiter specializes in finding and placing workers within the manufacturing industry. They work with companies of all sizes and in all sectors.
What does a manufacturing recruiter do?
Manufacturing recruiters are responsible for finding and hiring qualified candidates to fill manufacturing positions. They use various methods to find the best candidates, including job postings, candidate databases, and networking. Once they have found a pool of potential candidates, they conduct interviews, references, and background checks to determine which candidates are the best fit for the position. Manufacturing recruiters have a strong understanding of the manufacturing process and can identify the skills and experience necessary for a manufacturing role's success
How do you know if a staffing agency is legit?
Staffing agencies can be a great way to find temporary employees, but it is important to ensure that the agency you are dealing with is legitimate. The best way to do this is to research the agency thoroughly. Start by asking for references or reviewing testimonials from past or current customers on the agency's website. If the agency has a good reputation, you should be able to find positive reviews from reputable sources. You can also contact the Better Business Bureau to see if any complaints have been filed against the agency. Finally, check to see if the agency is appropriately licensed and insured. By taking these steps, you can ensure that you are dealing with a reputable staffing agency.
What are the most important skills and abilities a production worker should have?
Production workers need to have several key skills and abilities to succeed. A production worker needs to have a basic understanding of mechanical principles when it comes to maintaining production machinery. This means identifying different parts of the machinery and how they work together. Additionally, it means being able to troubleshoot problems that may arise. And, a production worker needs to be able to read and comprehend written instructions to follow production standards and quality control procedures.
In order to work in a production environment, workers need to have strong teamwork skills. This means being able to communicate effectively with other members of the team, as well as working together to achieve common goals. Additionally, workers need to be able to work independently when necessary. Taking direction and working well under pressure are also essential skills for production workers.
Physical strength and stamina are also important for production workers. In many cases, workers will be required to lift heavy objects or stand for long periods. Additionally, they may be required to perform repetitive tasks. As a result, workers must be physically able to handle these demands.
Production workers must also be able to instructions and safety procedures. Sometimes, they may be working with dangerous materials or operating machinery. As a result, they must be able to understand and follow safety protocols.
Finally, production workers need to be detail-oriented. They will often be responsible for inspecting products or assembling components. As a result, they must be able to pay attention to detail and catch errors.
With these skills and abilities, production workers can successfully have rewarding careers in production.
Manufacturing Recruitment Solutions
U.S. manufacturing is growing at its fastest pace in 50 years, and RSS is proud to support the workforce of some of America's biggest companies. We partner with businesses in food and beverage, chemicals, automobiles and parts, oil and gas, textiles, household goods, plastic and rubber products, and more, providing temporary workers to meet the demands of today's economy. Our team is dedicated to providing the best possible service and support to our manufacturing customers, and we are committed to helping them grow and succeed.
With a rapidly evolving industry, you need someone who can keep up with the changes. Our team has over 30 years of experience finding candidates for manufacturing positions and will make sure to find the right talent to suit your needs.
Using a Manufacturing Recruiter Who Specializes in Temporary Workers
Temporary workers are a solution to the time-consuming screening and training processes that come with hiring new employees. With the help of RSS taking care of your staffing needs, you can focus on key business tasks that are necessary for growth and expansion without worrying about tedious paperwork or other administrative duties.
When it comes to hiring employees, many business owners prefer to work with manufacturing recruiters. This arrangement can be beneficial for several reasons. First, it can be more cost-effective to hire workers on a contract basis. Second, there is no need to worry about the commitment level of employees when they are working on a project basis. Third, temporary workers can provide a higher level of expertise than full-time employees. Finally, businesses can avoid the hassle of managing a full-time staff. As a result, using the services of a manufacturing recruiter can be a great way to get the workforce support you need without making a long-term commitment.
Using a Manufacturing Staffing Agency to Hire Temporary Drivers
As a manufacturer, there are a number of reasons why you might have to hire temporary drivers. For example, if the company is experiencing an unexpected spike in demand, you may need additional drivers to ensure that orders are fulfilled on time. Or, if the company is going through a transition period ( such as a merger or acquisition), you may need to bring in temporary drivers to cover for employees who have left the company. Sometimes, you may also hire temporary drivers to fill in for employees on vacation or out on leave. Whatever the reason, hiring temporary drivers can help to ensure that your operations run smoothly and efficiently.
Contact RSS for Manufacturing Staffing Solutions
If you're a manufacturing company that needs staffing assistance from a manufacturing staffing agency, please don't hesitate to contact us. We would be happy to discuss your specific needs and provide you with qualified candidates. Thank you for considering us as your staffing partner!
At RSS Inc., we staff for various manufacturing positions, including quality assurance, assembly line work, and machine operation. Our approach is simple: we get to know our clients and their business needs and find the perfect fit from our pool of qualified candidates.
What do manufacturing staffing agencies do
Manufacturing staffing agencies act as liaisons between employers and job seekers, offering a suite of solutions tailored to the dynamic needs of the manufacturing sector. They provide an invaluable service in connecting those looking for work with companies seeking skilled talent – successfully bridging gaps along their journey towards greater success.
For manufacturers, these agencies provide a convenient and efficient way to find qualified and skilled workers to fill short-term or long-term job openings. They handle the recruitment and hiring process, ensuring that the manufacturer has access to a pool of qualified candidates who meet their specific needs. This can save manufacturers time and resources, as they don't have to go through the lengthy and costly process of finding and hiring employees on their own.
For job seekers, these agencies offer a variety of job opportunities in the manufacturing industry. They provide support in finding the right job, preparing for interviews, and negotiating salaries and benefits. They also help job seekers understand the job requirements and expectations, and provide guidance on how to succeed in the role.
In summary, manufacturing staffing agencies play a crucial role in connecting manufacturers with the right talent and job seekers with the right job opportunities in the manufacturing industry. They provide a valuable service to both parties, helping to ensure that the manufacturing industry continues to thrive and grow.
Rated as one of the top Manufacturing Staffing Agencies In the US