Regional Supplemental Services
On-Demand Reliable Workforce

Choose RSS to fill your temporary assembly line worker
positions
At RSS Inc., we staff for various assembly worker positions. Our approach is simple: we get to know our clients and their business needs and find the perfect fit from our pool of qualified candidates including:
Quality Control Inspector
Various additional Assembly Line positions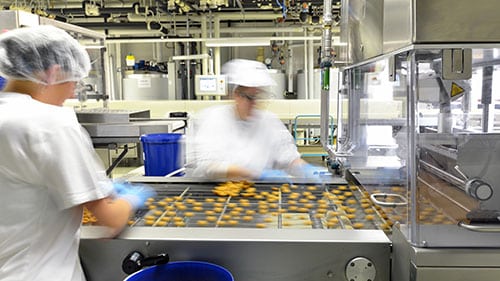 Proven track record
Proven track record of success in placing hard-to-find candidates in a wide variety of industries
Strategies for long-term employment
Strategies for long-term employment so you can keep your staff on board for as long as you need them
Immediate assistance
Immediate assistance in the event of an emergency so you can rest assured that your business will remain productive
Cost-cutting strategies
Cost-cutting strategies that can help you save money on your staffing expenses
Seasonal job protection
Seasonal job protection so you don't have to worry about your employees being laid off at the end of the season
A family-owned business
A family-owned business committed to providing you with exceptional service
Quality Staffing for Your
Assembly Line
Staffing assembly lines
can be a challenge for any company. There are many factors to consider, such as the skills needed, the number of workers required, and the length of the project. As a
top staffing agency
for assembly workers, RSS Inc. can provide you with the necessary workers you need on a short-term or long-term basis, making it easier for you to manage projects and keep production on schedule.
The workers supplied by RSS Inc. will have the necessary skills for the job and will be available for the project duration. In addition, we will handle all of the required paperwork and background checks. This will save your company time and money and allow production to move forward without delay.
At RSS, we understand the importance of providing temporary healthcare personnel with the necessary credentials and ensure all our candidates have passed our strict selection process. We vet using comprehensive pre-employment screening processes, including competency tests, certification verifications, background checks, drug screenings, two-step PPD, and HIPAA and OSHA training.
The Four Types of Assembly Lines That Require Workers
Regarding assembly lines, there are four main types: classic, automated, intermittent, and lean. All four play an important role in modern manufacturing.
Classic assembly lines
characterized by mass production, with each worker performing a specific task continuously.
Automated assembly lines
rely on machines to do most of the work, with human workers only performing functions that cannot be automated.
Intermittent assembly lines
a hybrid of the classic & automated, using machines and human workers to complete tasks.
Lean assembly lines
designed to minimize waste and maximize efficiency. They often utilize just-in-time manufacturing principles and may involve workers moving around the assembly line instead of remaining stationary.
How Assembly Staffing Agencies Like RSS Help Manufacturers
Many different types of manufacturers require assembly workers and use
staffing agencies
to help them find qualified
temporary workers
, including automotive manufacturing, food, and beverage manufacturing, household goods manufacturing, and electronics manufacturing.
Staffing agencies can help place temporary workers daily but also provide manufacturers with temporary workers to help with seasonal spikes in production or unexpected increases in demand. By working with a staffing agency, manufacturers can save time and money while still ensuring they have the skilled assembly workers they need to keep production moving.
Diverse Skill Levels
Manufacturing companies often find themselves in a time crunch when they need assembly workers with specific skill sets. That is where staffing agencies like RSS come into play – we will help you quickly identify and place temporary, qualified candidates so your business can keep operating at full capacity!
Nationwide Availability
When you need workers, there's no shortage of options. With our nationwide access to skilled and reliable workers anywhere in the country, we can help find what is needed for your business, no matter where it may be located in the U.S.
A Flexible Workforce
Staffing agencies can also provide flexibility in staffing levels, which can be helpful during peak production periods or when unexpected absences occur. We'll work with you to understand your business goals and develop flexible and agile processes to support your changing needs.
Using an Assembly Staffing Agency That Specializes in Temporary Workers
The manufacturing industry is ever evolving. Changes in consumer demand, the nature of products, the economics of production, and the economics of the supply chain have caused a dramatic shift in how companies do business. You need someone who can keep up with the changes. Our team has over 30 years of experience finding candidates for assembly line positions and will make sure to find the right talent to suit your needs. RSS is proud to support the workforce of some of America's biggest companies. We partner with businesses in food and beverage, chemicals, automobiles and parts, oil and gas, textiles, household goods, plastic, and rubber products, providing temporary workers to meet the demands of today's economy.
Our workers are reliable and efficient and will work diligently to keep your factory running like clockwork, meeting all your deadlines, and keeping production on schedule without missing a beat.
How Assembly Staffing Agencies Like RSS Help Manufacturers
RSS provides an efficient and cost-effective solution to your staffing needs. With the help of RSS, you can focus on key business tasks necessary for growth and expansion without worrying about tedious paperwork or other administrative duties. RSS has a pool of
highly skilled and qualified temporary assembly workers
who can be deployed to your site when required. With RSS, you can be sure that you have the right workforce for the job.
Many business owners prefer to work with assembly staffing agencies when hiring employees. There are many agencies out there, so you want to make sure you find one that understands the unique needs of your business. For example, if you are looking for someone to help with the assembly line, you will want to find a recruiter with experience in that area. In addition, you will want to make sure you find an assembly staffing agency with a good reputation. You can check testimonials on the agency's site, look for reviews online, and ask for references once you find an agency that matches your needs. Check out our testimonials page to see what our clients have to say about us.
How Assembly Staffing Agencies Like RSS Help Manufacturers
If you're looking for reliable assembly line staff,
contact us today
. We'll work with you to understand your specific needs and help you find the perfect candidates to support your business. Thank you for considering us as your staffing partner!
Anthony M Smith, UNFI
"Thanks for everything! 2019 has been a year to remember! It has been my pleasure to have the opportunity to engage in a working relationship with RSS.
UNFI was at the forefront of what was going to become not only a business hurdle but a national pandemic. I was faced with multiple union strikes and staffing shortages around the United States. Upon notification of my first strike (walk-out) RSS was able to provide within 48-72 hours all the support necessary to get the distribution center up and running and on-time to customers. The customers stated that the replacement workers were better than the regular workforce.
I can not tell you how much I appreciated the support you and your team was able to provide when we were faced with a national emergency."
Regional Vice President, U.S. largest food distributor
"I wanted to reach out and thank you for the support provided. This was new territory for our management team. When it came to contingency drivers, your team stepped up in a very significant way during a very troubling time for our distribution center. Not only were you there for us, but you proved to be extremely fast and flexible with filling our needs in under 48 hours notice. Your onsite management of your driver contingency team was the exact partnership we needed to ensure we could focus our time on our customers."
For Employers Looking for
Staffing Solutions?
Employers please submit the form below regarding your need for staffing solutions.
Keeping Your Enterprise Ahead with Interim CDL Drivers In today's dynamic and fast-paced business environment, harnessing the potential of interim CDL (Commercial Driver's License) drivers is paramount. Temporary CDL drivers are the cornerstone of ensuring a company's...
read more
Frequently Asked
Questions
What are the duties of an assembly line worker?
Assembly line workers are responsible for performing various tasks to build and assemble products. They often work with their hands to connect parts and components using tools such as wrenches and screwdrivers. They may also be responsible for testing products to ensure they meet quality standards and packing finished products for shipment. In some cases, assembly line workers may also be responsible for setting up and operating machines that perform automated tasks in the production process.
Although the specific duties of an assembly line worker can vary depending on the industry, most positions require workers to have strong attention to detail and the ability to work quickly and accurately.
Is working on an assembly line hard?
Working on an assembly line can be challenging for several reasons. First of all, it can be physically demanding. Employees are often required to stand for long periods, and they may need to lift heavy objects or perform repetitive movements. This can lead to fatigue and musculoskeletal injuries. In addition, assembly line work can be mentally challenging. Employees may need to pay close attention to their work to avoid making mistakes. Finally, working on an assembly line can be stressful. Employees may feel pressure to work quickly and efficiently and fear getting behind or making mistakes. As a result, working on an assembly line can be taxing both mentally and physically.
What does working in assembly mean?
Working in assembly means being responsible for a critical step in the manufacturing process. Assemblers ensure that product components are correctly and securely assembled according to the design specifications. This requires a high degree of attention to detail and manual dexterity, as well as a thorough understanding of the product being assembled. In many cases, assemblers will also be responsible for conducting quality control testing on the finished product to ensure that it meets all performance standards.
What skills do you need to be an assembler?
Assemblers need to have strong attention to detail to ensure that products are assembled correctly. They need to follow instructions carefully and work well under pressure. Additionally, working well as part of a team to efficiently complete assembly tasks is important. Assemblers must also be capable of using basic hand tools and power tools to assemble products and have strong fine motor skills. Those who wish to pursue a career in assembly should develop these skills to be successful in the field.
Looking for Manufacturing Production Workers?